IDS is a long-standing supporter of the Indianapolis Community, whether it be through donation or volunteering our time we are proud to stand by these National and Local organizations:
St. Mary's Child Center - Donations and hours of volunteer work has made our relationship with St. Mary's Child Center very special. St. Mary's Child Center was formed in 1961 to serve the needs of young children who have "fallen through the cracks" of private and public social services. www.stmaryschildcenter.org
American Cancer Society – Over the years, we have been a continued supporter of the American Cancer Society (ACS). In 2011, we were a corporate sponsor for the Indianapolis Discovery Ball. Our employees have also volunteered time at Relay For Life and Making Strides Against Breast Cancer, and also sit on the board of the ACS young professional group. The ACS is a nationwide, community-based voluntary health organization dedicated to eliminating cancer as a major health problem. www.cancer.org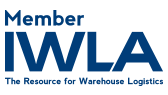 International Warehouse and Logistics Association – We have been partners with IWLA since 1993. IDS President Mark DeFabis currently sits on the Government Affairs committee and the Board of Directors. IWLA is a trade association of warehouse logistics providers that helps members run high-quality, profitable businesses. www.iwla.com
Conexus Indiana – Our executive participation has helped to keep a solid relationship with Conexus. Conexus is an organization created to lead the development of policies, education, and infrastructure of the logistics community in Indiana. www.conexusindiana.com
American Logistics Aid Network - The American Logistics Aid Network (ALAN) supports disaster recovery by engaging industry to address the unmet needs of relief organizations, communities, and people. www.alanaid.org

2012 Super Bowl - With Indianapolis hosting the 2012 Super Bowl, several IDS executives volunteered time to sit on the Logistics Sub-Committee. IDS provided needed warehouse space and worked with advising the committee on all logistical needs for the 2012 Super Bowl.

National Golden Gloves – We were the Heavy Weight Sponsor for the 2011 National Golden Gloves Amateur Boxing Tournament in Indianapolis. The mission of Golden Gloves of America, Inc. is to provide an active and safe environment that promotes and enhances the physical and emotional well-being and social development of young athletes; develops individual athletic skills, work ethic, discipline, sportsmanship, self-respect and pride; and provides entertainment to citizens of the community. www.goldengloves.com